CORDURA® SEAT COVERS - NYCO - PREMIUM WATERPROOF FABRIC SEAT COVERS
The teams from Cordura, Northwest and their Authorized Fabric Mill worked together to develop a new version of the award winning CORDURA® NYCO Fabric. The popularity of Carhartt Seat Covers with its basic cotton canvas style fabric, inspired the Northwest Team to introduce a Cordura seat cover with improved performance compared to the generic cotton duck weave material.
Having previously worked with CORDURA to create an advanced version of the Classic 500 Denier Nylon fabric, we were confident that we could achieve the same excellent results for a dynamically improved cotton canvas waterproof seat cover fabric.
We established a performance benchmark by physically testing and documenting performance results. With that, we were able to determine the strengths and weaknesses of a regular cotton duck fabric with a DWR top-coating and PU under-coating.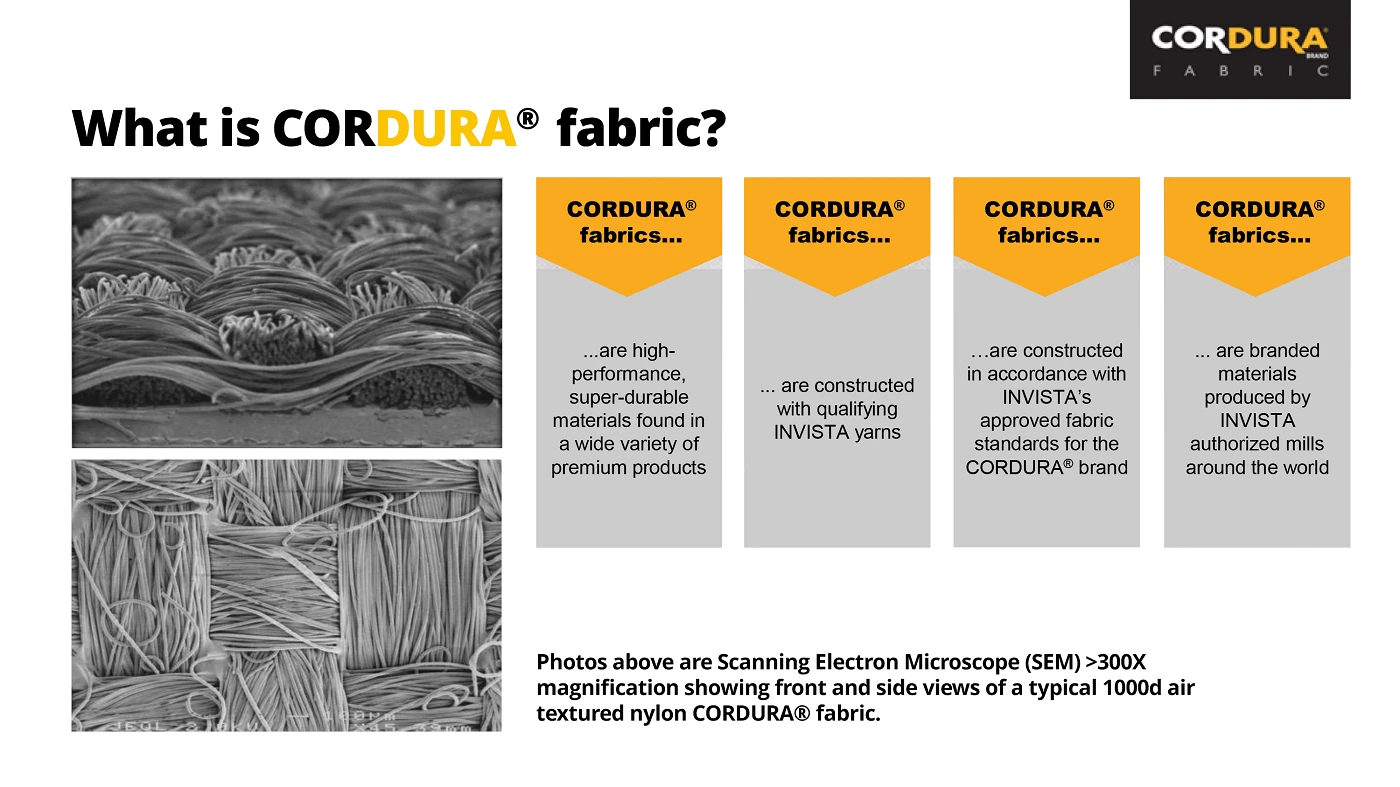 Problem #1
The competitor's cotton duck fabric was bumpy and roughly textured. Making it uncomfortable to sit on for long periods of time, especially when touching bare skin in shorts or a skirt.
Solution #1
We selected a compressed basket weave design that offered a nice soft feel, was comfortable to sit on and promoted top surface air circulation. Imagine your favorite pair of denim jeans, this is the type of fabric that would be super comfortable for a road trip or weekend getaway while also standing up to the rigors of the workweek.
Problem #2
Cotton Duck customer reviews express a lot of dissatisfaction with the Install, Fit and Production Time of the seat covers.
Solution #2
Working with the Fabric Team at Cordura, we knew that their expertise would be invaluable in providing solutions that guaranteed that our Pro-Gard Cordura seat covers installed easily and fit really well. To do so, we incorporated a special dynamic yarn that reduced installation time by 20% and enhanced the appearance of the seat covers after a successful install experience.
Production time has never been an issue with Northwest Seat Covers. In fact, Northwest is an Industry Leader in turning orders around in 2-4 business days and shipping via UPS + Tracking.
To guarantee peace of mind for all Pro-Gard Cordura seat cover purchases, we insisted on using Cordura's Advanced 6.6 Nylon Technology to offer a seat cover that is 300% stronger than simple cotton - it doesn't get much better than that!
Problem #3
The competitor's cotton duck fabric was mildly effective at providing some water resistance, but failed to offer high performance waterproof protection. The cotton duck fabric was exposed to moderate rain and we even spilled a soft drink on the seat cover. Within seconds both the rain water and soft drink were starting to penetrate and soak completely through the cotton duck fabric.
Solution #3
Northwest Seat Covers has its headquarters in the Pacific Northwest, so we know how important it is to protect your belongings from the rain. We discovered early in the company's history that high quality waterproof seat covers could be a big hit if we had a technologically advanced fabric from Cordura and incorporated the best waterproof technology that we could find.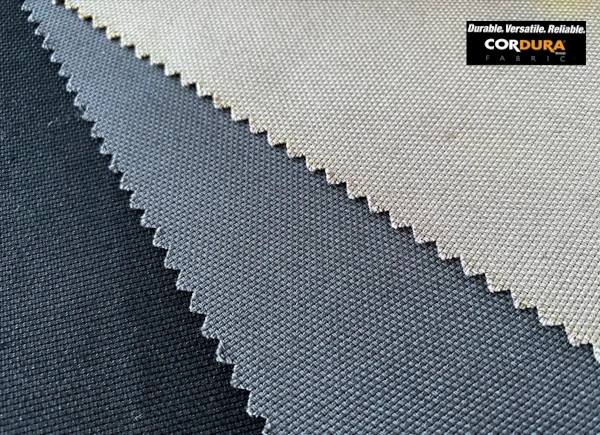 Cordura Waterproof Seat Covers vs. Water Resistant Canvas Seat Covers
The competitor's fabric appears to be a 10oz basic cotton duck canvas with a water resistant protective spray on top of the fabric. As anyone who has ever bought a ski jacket can tell you, once the top coating of water repellant protection rubs off - you lose the water resistance. Northwest seat cover customers receive Premium Value when they purchase our Pro-Gard™ Cordura Seat Covers.
Pro-Gard seat covers feature 3X waterproof protection and are 300% stronger than cotton canvas seat covers. This ensures your original seats are protected from spilled liquids and will perform at the highest level - CORDURA® USA!
Summary
Pro-Gard™ Seat Covers were designed to be an alternative to Carhartt Seat Covers.
To successfully do that we enlisted the expertise of the folks at Cordura and their knowledge supplying large global brands such as The North Face®, Eddie Bauer®, Dickies Pro™ and the U.S. Military. The performance metrics we assess for our waterproof seat covers include resilience to abrasion, comfort, fit, and ease of installation. These benchmarks give customers who are in the market for authentic cotton duck canvas seat covers another worthy alternative to consider. Whether it's a treat for yourself or a gift for someone else, these waterproof seat covers are guaranteed to meet the highest standards of durability and functionality, equivalent to military-grade performance!