Eligibility Requirements
You are:
a Muddy Girl fan;
the owner of a set of NW Muddy Girl Form-Fit™ seat covers and have received them;
a legal resident of the U.S. or Canada (including provinces and territories of Canada and the 50 United States and the District of Columbia only. Void where prohibited.*
18 years of age or older at the time of entry (19 years of age or older if you're a resident of Alabama or Nebraska; 21 years of age or older if a resident of Mississippi)*
Restrictions:
Do not enter unless you meet the eligibility criteria and are located in Canada or the United States at the time of entry.
Limit 1 entry per person only.
Video Requirements
Your video must meet the following criteria:
Length:
With or without editing, it must not be more than 60 seconds long.
Key Elements:
Your video must:
clearly show yourself;
show the seat covers installed in your vehicle;
explain why you bought the NW Form-Fit™ seat covers and what you like —or better yet— love about them;
mention how you found your experience with us while purchasing your seat covers (for example, dealing with our Customer Service staff, delivery, installation, finished look & feel, etc.);
any other bit of information that could help you convey your message (for example: your hobbies, where you plan on going with them, etc.).
Technical Requirements
Use a smartphone (iPhone, Android, iPad, etc.) or video camera with a good enough image quality;
Be sure to have good lighting, ideally outdoors on a sunny day;
Editing your video is encouraged but not obligatory;
If you choose to edit your video with music, be sure to use non-copyright music. NW Seat Covers can not be held responsible for any copyright infringements.
You must provide your order number, which you can find in the confirmation email you received and start with "ORD" followed by digits. Call in and ask us if you can't find it;
Jury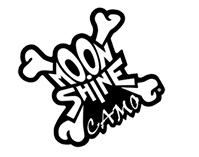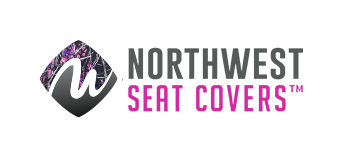 Although not mandatory, videos will be based on originality, creativity and/or the "fun factor".
Terms & Conditions
Except otherwise stated, any information submitted to NW Seat Covers by email, form or social network in the form of comments, techniques, questions, review, submissions, photos, videos or suggestions, not related to a specific order, is subject to being published and will be treated as open, non-confidential and royalty-free;
All submissions will be regarded as perpetual and transferable in terms of the right to use, copy and distribute for our display and publishing purposes;
All submissions that fails adhere to any of the requirements set forth in these contest rules may be, in our sole discretion, disqualified or edited by NW Seat Covers;
First name, last name, city & state from the shipping address submitted with the attached order could be published.